Embroidering is always an act of care. You lavish your attention on the work at hand, literally, by focusing your thoughts, eyes, and skilled labor to make the work beautiful.
This collective art project called invites volunteers from anywhere in the world and of all skill levels to learn and use traditional embroidery techniques to embellish images of spectacular old growth forests in Kentucky that have been digitally printed onto silk organza panels.
My project partner, embroidery master Bob Haven, and I work with groups of volunteers to learn a set of fairly simple needle and tambour hook techniques that provide a rich range of textures. Rather than fill the entire panels with stitches, we select key visual elements to enhance with colorful silk and cotton floss — highlights are punched up, texture is amplified, subtle outlines draw light to the edge of a fern frond or a ruffle of lichen.
Volunteers have many opportunities to meet and work in groups. [See the link to the schedule on the menu on the right hand side of this page.] People who live far away from central or southeastern Kentucky may simply request that we ship printed panels and floss to you. Please choose from the images on the next pages (see menu) and email your requests to me, Zoé Strecker. Small images are printed in pairs so that you can practice on one that you keep, then complete a final version that you ship back to me for inclusion in the sculpture. Large panels are designed to be works in groups of two to four people simultaneously.
This collective work has the spirit of an Appalachian quilting bee (although the technique is more closely related to work done in French couture houses from the 17th Century to the present). One of the greatest pleasures of the bee is the hive-like group energy and the opportunity for conversation. My hope is that participants connect with one another and will fall in love with this special forest and all it represents about wild places everywhere.
As individual panels are completed and shipped back to my studio, each will be stretched and mounted onto a round frame that allows both sides to be visible. For gallery exhibition the whole set will be mounted in the form of a circular room, as if the panels are hanging on the wall of an invisible Mongolian yurt.
Everyone who has worked on the pieces will be acknowledged individually in every exhibition, in the accompanying catalog and the project website.
About the forest:
Stunningly beautiful, Pine Mountain in southeastern Kentucky, is an extraordinary repository of living genetic diversity that needs protection now and forever. In fact, Pine Mountain is home to the second most biodiverse temperate forest in the entire world.
Scientists have classified at least eleven major ecological community types on Pine Mountain.
Hemlock mixed forest
Appalachian mesophytic forest
Appalachian open acid seep/bog
Dry sandstone cliff/outcrop/rock shelter
Pine Barrens
Wet sandstone cliff /outcrop
Appalachian sub xeric acid forest
Xeric Pine Woodland
Calcareous sub xeric forest
Calcareous mesophytic forest
Small Stream corridor
These natural communities are the subjects of the large panels and individual organisms that live there are the subjects of the small panels.
Because it is 125 miles long and crossed by roads in only four places, Pine Mountain provides an unusually large habitat and an important migratory corridor for many living things from black bears to giant Hellbender salamanders to tiny Indiana bats, endangered orchids, mussels and fungi. These beings have a right to thrive.
For humans, this special place is a healthy library of organisms that we can contemplate and study. These forests quite literally hold in reserve the biodiverse webs of life that can reestablish themselves at places nearby that have been devastated by abusive mining and timbering, among other things. I think of these intact ecosystems as massive nurseries available to heal neighboring landscapes and bring them back to life.
MORE INFORMATION
For more information on the forests of Pine Mountain and on embroidery and tambour techniques, please see the other pages on this website.
If you are interested in taking classes with embroidery and tambour master Bob Haven, please see his website for schedules and more information.
Organizational Partners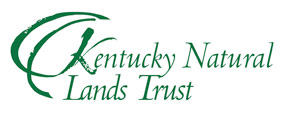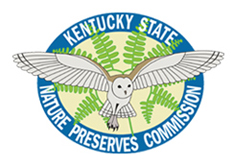 Project Supporters: